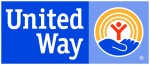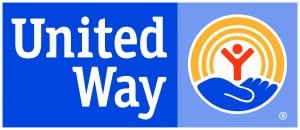 Green Works in Kansas City excels at environmental education and workforce development for urban high school students and in creating partnerships that open doors for our students and positively impact their futures. We educate students about the environment with project-based learning and meaningful service projects. We provide job skill training, financial literacy and paid summer internships to prepare our students for life after high school. And we involve our students in educational initiatives in their neighborhoods.
We also work with individual citizens, families, neighborhoods and organizations through informal science education to enhance community awareness and support of environmental education and workforce priorities, and inspire increased environmental stewardship and respect. Read more about our community work.
Since beginning in 2007, we have grown to work with 100 students each year. We are a KCPT American Graduate Champion, the winner of a Civility Award from Consensus, and a MARC Sustainable Success Story. The videos below give a quick  overview of our programming. Note – both videos are several years old, so statistics reflect earlier years. See more short videos on our video page.
Our Key Principles
We are committed to urban high school students living in under-served neighborhoods.
We believe the best way to improve critical thinking skills is through project-based learning in a social setting with other students and caring adults.
We incorporate national best practices including quality staff, small class size and long-term involvement.
We offer holistic educational experiences including field trips and community service projects designed to appeal to all types of learners .
We believe in the importance of social capital and we help our students develop strong networks.
We model our values by incorporating sustainable behaviors into all aspects of our programming and leveraging resources from a large number of partners.
"Green Works is serving the young people in our community who most need STEM learning opportunities and advancement." Connie Campbell, PhD
Our History
Green Works began in September of 2007 when we were recognized as a nonprofit 501(c)3 and launched our first ECOS class. Kate Corwin began Green Works after careers in telecom engineering and as an entrepreneur in the furniture manufacturing industry. Kate was featured in a Kansas City Star article discussing her experiences and inspiration for starting Green Works.
Board members and students discuss the need for Green Works on KKFI 90.1. Click on the audio icon: kkfi_1b
If you are thinking a year ahead, sow a seed, If you are thinking ten years ahead, plant a tree. If you are thinking one hundred years ahead, educate the people.
– Kuan Tzu  Chinese Poet, c. 500 B.C.
Non-Discrimination

Green Works in Kansas City is committed to providing high-quality educational and workforce opportunities to motivated young people living in Kansas City's dis-invested urban core, including neighborhoods served by the Kansas City School District. Within this target population, Green Works will not discriminate based on economic or social status, race, color, religion, sex, national origin, sexual orientation or physical disability.