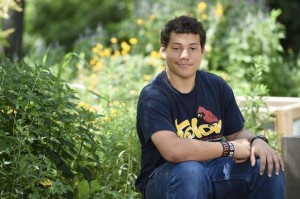 Our goal is for our students to grow into independent, resilient, and accountable adults who are actively engaged in protecting our natural resources and improving our community.  We measure our success through our students' increase in science literacy, changed behaviors towards the environment, improvement in life skills, hours of internships and increase in social capital connections.
Our Results
We have taught 280 urban high school students about Kansas City's most serious environmental issues, resulting in an increase in our students' science test scores and changed behavior. We have funded nearly 12,000 hours of internships for our students and 100% of our students have graduated from high school. Many of our students are in college, and four students have been employed by their summer internship sites. Meet some of our students.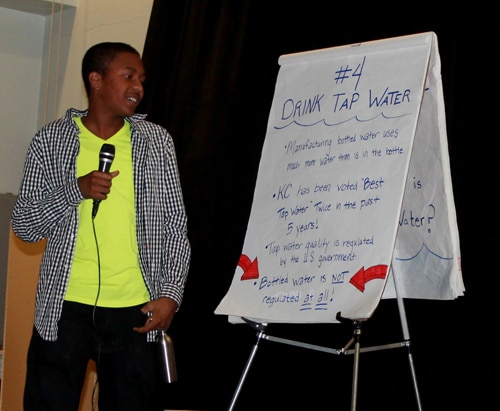 Community Voice
Our students are involved in community education campaigns around water quality and water conservation and are involved in plans to restore parts of Brush Creek to a natural habitat. Often we take our students to public meetings and they are the only representatives of their community. But this will change as our students lead by example, influence their friends and family, represent their community, and advocate for the rights of everyone to enjoy a clean environment. Learn more on our Green Ink page.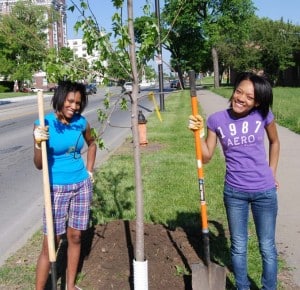 Community Work
Our students and volunteers have planted five native plant beds, 50 trees and more than 4,000 native shrubs and plants in urban neighborhoods and along Brush Creek. Learn more on our Green Ink page.
Program Evaluation
In the fall of 2014, Dr. Alexis Petri conducted an evaluation of fourteen of our older students. The evaluation confirmed our earlier ECOS evaluation  (2009, Campbell) and added additional dimensions including that our students feel better prepared for post-secondary education and the workforce.
"All fourteen students agree or strongly agree that they think about the future differently after participating in Green Works. When asked about their preparation for employment, again, all fourteen either agreed or strongly agreed that they are now better prepared for employment than before Green Works." Alexis Petri, PhD