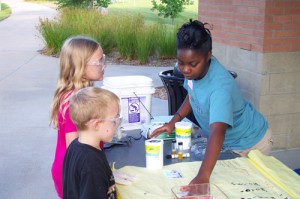 Aeesha was one of our early students. She graduated from DeLaSalle high school and with the help of her Green Works mentor, she enrolled at Missouri Western in St. Joseph. After a couple of years Aeesha changed course and is now pursuing a technical degree. During her time at Green Works Aeesha had internships at the EPA and at the Discovery Center. A few years later Aeesha  secured a part-time position at the Discovery Center.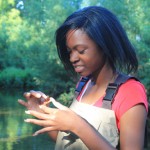 Jabria graduated in 2013 from Paseo High School. Jabria was featured in our 5 year anniversary video talking about her summer internship at the EPA, and her goal to become an environmental attorney. Jabria is currently attending the University of Central Missouri.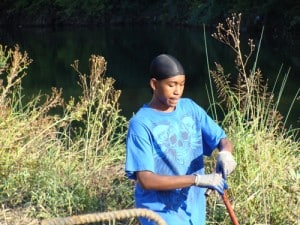 Ja'Kevion graduated in 2014 from Paseo high school. Jakevion is featured in a recycling video that our students created for the KCMO Parks Department, and he took part in our WaterWorks project with Bridging the Gap. Jakevion is interested in architecture and during his time with Green Works we arranged some job shadowing for him at BNIM.

Keylen graduated in 2014 from Paseo high school and worked that summer at a Green Works internship at the Kansas City Zoo. One of Keylen's responsibilities was telling visitors all about the penguins! Keylen was featured in our 5 year anniversary video and helped produce the recycling video for the KCMO Parks Department. Keylen wants to work with animals in some capacity and is attending Penn Valley Community College.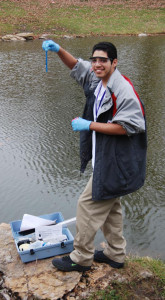 Mario is a former Green Works student who was honored by the state of Missouri for his environmental efforts during high school. During his time with Green Works, Mario had internships with KCMO Water Services, Habitat ReStore and KCMO Parks & Recreation. After he graduated, Mario's mentor  helped him enroll at Penn Valley. Like Aeesha, Mario changed direction and decided to work for a while. He worked for a couple of years and then one day decided to call his internship supervisor from KCMO Water Services to ask about job opportunities. Mario secured a job at the Blue River treatment plant and has attained two wastewater licenses at the D&C levels.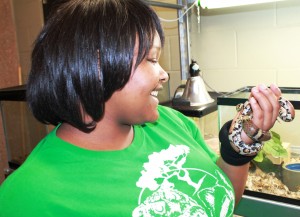 Queen graduated in 2015 from Southwest high school where she was in the college preparatory program. Queen worked during the summer of 2013 at Lakeside Nature Center helping care for animals. During the summer of 2014 Queen spent two weeks at a Smith College program on sustainability. All the expenses were covered by Smith College alumnae who support Green Works. Queen is pursuing an environmental sustainability degree at the University of Denver.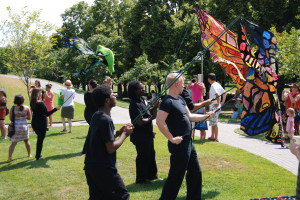 Ronald graduated in 2013 from Paseo high school and is currently enrolled in college. Ronald wants to practice civil law when he graduates. During his time with Green Works Ronald had an internship with Stone Lion Puppet Theater, and had several job shadowing opportunities with Green Works board member and attorney, Amy Coopman and former board chair Shomari Benton. Ronald remains active in our alumni group, serving as a role model for our younger students.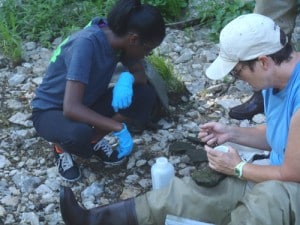 Viola graduated in 2014 from Cristo Rey High School. Viola had an internship in 2013 with the EPA, and in 2014 we placed her at the KC Care Clinic. Viola is now attending Fisk University and because of her work with Green Works, Viola wants to study environmental and alternative medicine. Viola reports that after her Green Works internships, she is much more comfortable working with adults.