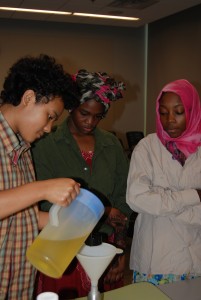 Startup Saturdays
Students who take part in Startup Saturdays identify a unique business idea, determine their customer, explore business ethics and create a simple business plan.
Students also participate in project-based ventures including computer coding projects and producing environmental consumer goods. Startup Saturdays includes visits to local small businesses and job shadowing opportunities.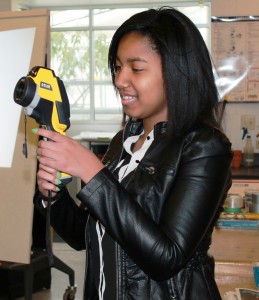 Girls Lead
Girls Lead is a summer entrepreneurial program for young women who have completed ECOS. Our students work with our partners at Mid-America Regional Council, and Small Step Energy to develop an environmental audit of locally owned businesses in their neighborhoods.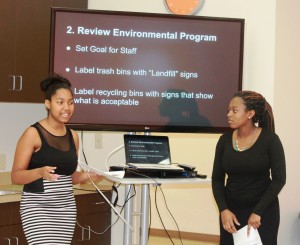 Girls Lead students have a unique opportunity to gain real-world business experience and practical work skills in a fun learning environment. The girls learn basic energy auditing, as well as water and solid waste auditing and at the end of the program, create a written audit and presentation to give to the businesses.