Ryan and Heather Bresette generously agreed to match 2016 year-end donations to Green Works. Thanks to them, Green Works raised over $14,000 dollars from dozens of donors, and every single donation was doubled. The campaign is over, but read about one of our terrific students below and then please make a donation to Green Works through our regular donation page. Thank you for supporting our students and their future in the Kansas City workforce!
---
Meet Karla
Karla lives in the Old Northeast area of Kansas City and attends East High School where she is known for her grin and positive attitude. Last year Karla took part in the ECOS program. She was so enthusiastic about the field trips that she became the official class photographer. Her favorite trip was the ride on the Missouri River – her first experience in a boat!
This year Karla is taking part in our Accelerate program. She has completed three different career plans and is learning to manage her money. Recently she and her classmates took part in a career speed dating event as part of Accelerate.
Karla hopes to become a nurse after high school and we're going to help her. This winter she'll be paired with an adult mentor in the medical field who will help Karla create a resume and a LinkedIn account and help her prepare for practice interviews. Then this summer we'll place Karla at an internship in the medical field. She'll earn money, but most importantly she'll expand her network, practice her job skills and gain meaningful work experience for her resume.
Our programming is important to Karla and all the students we work with at East, Northeast and Hogan high schools. Every week our staff and volunteers give their hearts to our students. We teach but we also listen, reassure and assist. Our students depend on us.
And we depend on you. With your support we can continue to be there for Karla and all the Karla's to come. Thank you for investing in these deserving students – Kansas City's future citizens and workforce.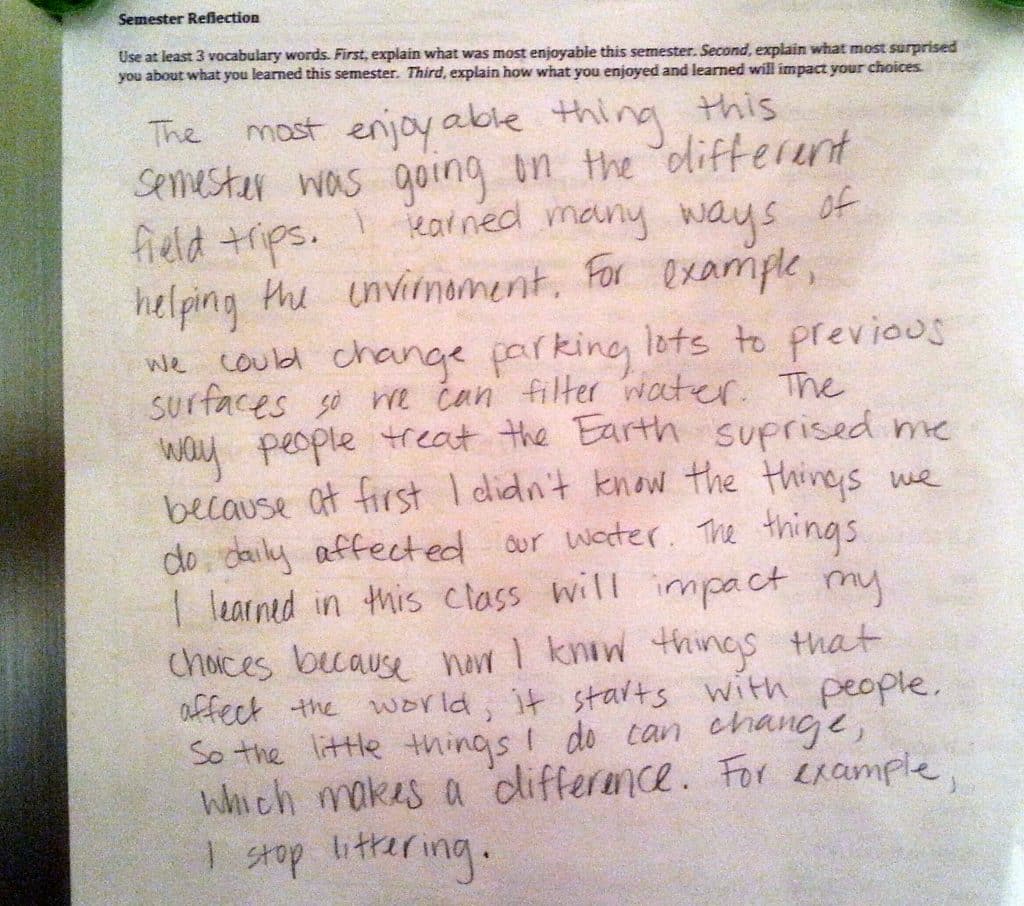 Campaign Donors

January 03 2017
$500.00
Brian and Karen Lisko
December 31 2016
$150.00
Sonja Hitchcock
December 31 2016
$100.00
Amy Coopman
December 31 2016
$500.00
Al Eichman
December 30 2016
$500.00
Frank Margaret Drinkwine
December 30 2016
$1,000.00
Diane Patrick
December 30 2016
$500.00
Daniel Newman
December 30 2016
$500.00
Terry Garberg
December 28 2016
$300.00
Julie Inman
December 27 2016
$150.00
Cynthia Eichman-Call
December 27 2016
$100.00
roberta vogel-leutung
December 23 2016
$20.00
Samuel Wilson
December 22 2016
$125.00
Michael Haub
December 21 2016
$25.00
Rebecca Van Beneden
December 21 2016
$50.00
Paul and Laura Biagioli
December 20 2016
$100.00
Andrea Biagioli
December 19 2016
$100.00
Greta Von Wrangel
December 19 2016
$40.00
Sara Greenwood
December 19 2016
$100.00
Jennifer Dodson
December 18 2016
$500.00
Deborah Pratt
December 16 2016
$100.00
Gerald Shechter
December 15 2016
$100.00
Terri Mueller
December 14 2016
$250.00
Anonymous
December 14 2016
$50.00
Alexis Petri
December 14 2016
$50.00
Lillian Cooper
December 14 2016
$100.00
Neila Seda
December 13 2016
$250.00
Harl Van Deursen and S. Sloane Simmons
December 12 2016
$20.00
Ian Adkins
December 12 2016
$750.00
Scott Bingham
January 01 2017
$500.00
Lou & Jim Eisenbrandt
January 31 2017
$150.00
Brian Corn and Catherine Stark-Corn
December 29 2016
$500.00
Melissa Eichman
December 29 2016
$50.00
Michael & Kathryn Biagioli
December 29 2016
$1,000.00
Donovan Dodrill
December 28 2016
$50.00
Judy Wright
December 24 2016
$300.00
Anonymous
December 24 2016
$100.00
Jim & Patty Fitzpatrick
December 21 2016
$1,000.00
Kate Corwin
December 21 2016
$200.00
Anonymous
December 20 2016
$120.00
STUFF, LC
December 20 2016
$150.00
Anonymous
December 19 2016
$250.00
Anonymous
December 19 2016
$100.00
Michelle Stark Kaufman
December 19 2016
$1,000.00
Connie Campbell
December 18 2016
$100.00
Anonymous
December 16 2016
$1,000.00
Eric Hanley
December 14 2016
$130.00
Bats Global Markets
December 12 2016
$500.00
Joe Archias