Successful Year-End Campaign
Thanks to everyone (including Karla) who helped us raise over $14,000 for Green Works and take advantage of the generous matching donation opportunity from Ryan and Heather Bresette! We're looking forward to a lot of new growth opportunities in 2017. Thank you for helping us kick off…
Looking for an Assistant Instructor
Green Works is looking for an assistant for its first year ECOS environmental education program. This is a paid contractor position.  Qualifications – an interest in environmental and sustainability issues; good organization and communication skills; ability to roll with and respond to the unexpected; agile with…
A Real-Life Water Lesson
The first semester of our ECOS environmental education program is focused on water. Before we get into the science of water and water quality, we establish students' understanding of water as a finite resource required by all living things and increasingly difficult to access by a…
Green Works awarded $1500 from Shawnee Mission East Junior Board!
Last winter Mary and Kate met with Shawnee Mission East students who were researching Green Works for a program called Junior Board. In the spring we were in attendance at the high school when four different groups of students gave presentations on their chosen nonprofit. The students presenting…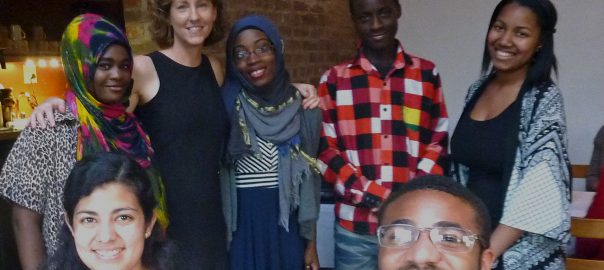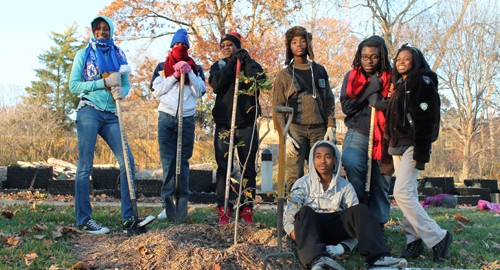 WRAPPING UP ECOS YEAR 9
ECOS students end each semester with a post-course survey measuring the effectiveness of our instruction. Here are some student responses to two reflection questions.  1) First, explain what was most enjoyable about this semester. Second, explain what most surprised you about what you learned. Third,…
State Farm supports Green Works
On Friday our staff met with Kevin Gamble who presented us with a $10,000 grant from State Farm. We are so grateful for their ongoing support. State Farm supports all our programs including environmental education, service learning, workforce development and financial literacy. We received our…
100 Women Who Care – Cedar Creek support Green Works
We are so honored to have been selected by 100 Women Who Care – Cedar Creek for their winter donation! Mary and I met several of the group yesterday morning for a check presentation. We're excited to attend the next meeting in May so we can let them…
Green Works wins Yelp Foundation Grant thanks to you!
We are excited to share that Green Works won a $3,000 grant from the Yelp Foundation, thanks to votes from community members in the Yelp Foundation Gives Local grant contest! Thank you so much to everyone who voted and supported us. This grant will go a long…
Older Posts
View by Category