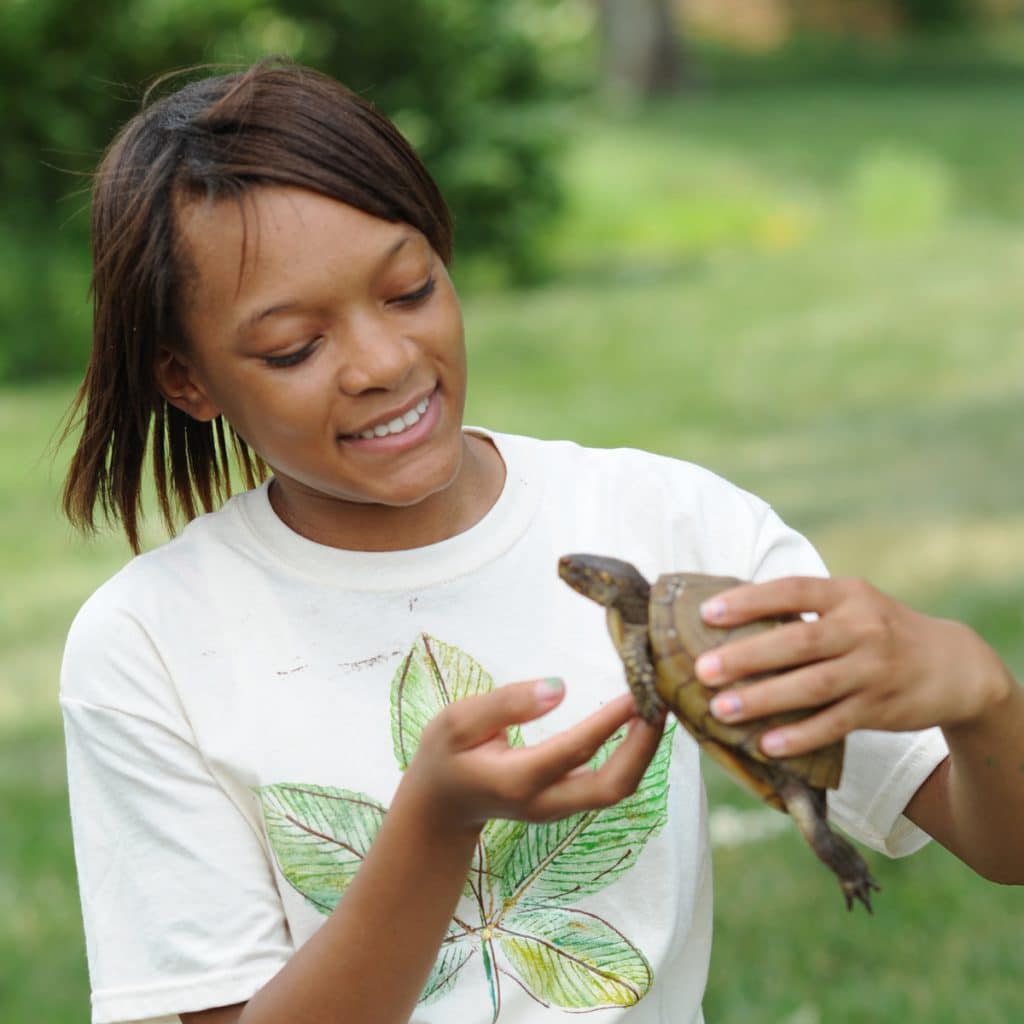 Hiring Environmental Education Instructors
We are seeking dynamic, high energy instructor(s) with a passion for urban education and the environment to teach from one to three of the ECOS classes each week during the school year. Classes are held during the school year from approx. 2:30 – 5pm. See…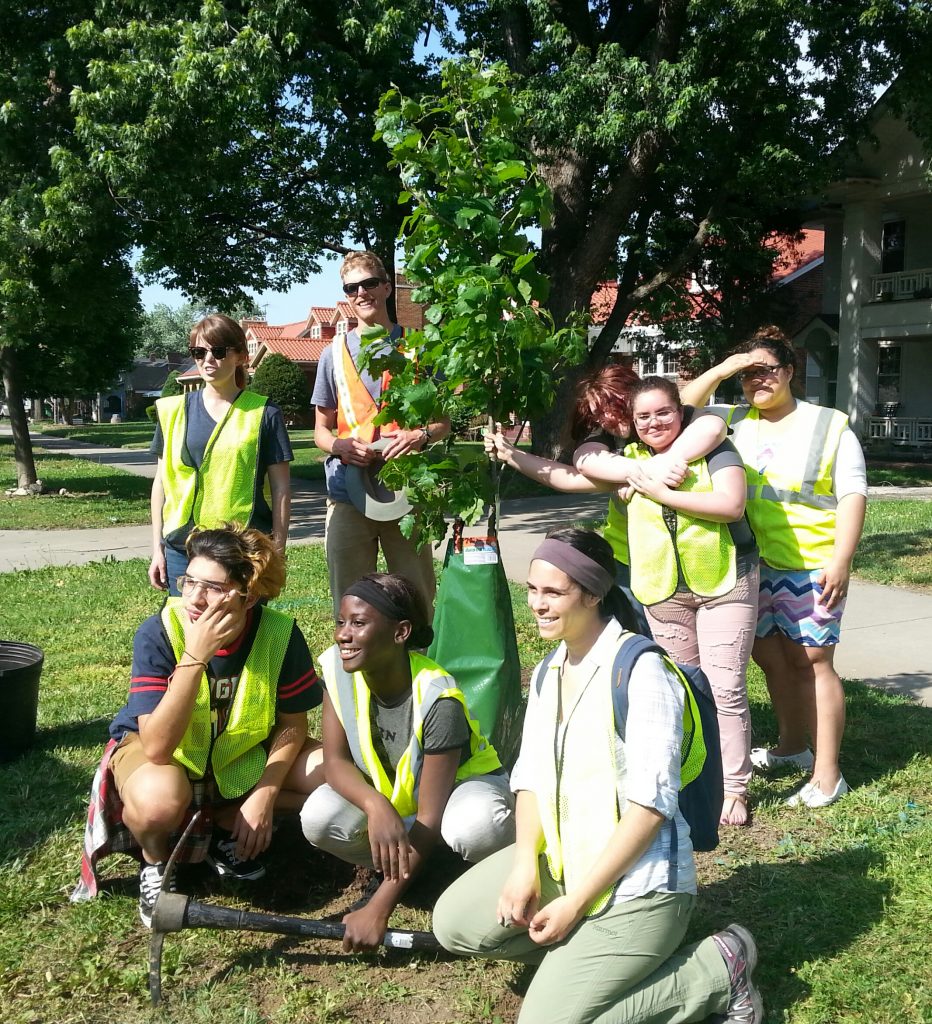 Green Works students end the year planting trees
Not a bad way to end the school year planting trees to provide shade, habitat for birds, cleaner air and some carbon sequestration too. Thanks to Heartland Tree Alliance for working with our students. 
Outdoor Adventure Day for 35 students
Thanks to our friends at the Missouri Department of Conservation and KCMO Parks and Rec., our first year students recently spent a day at Swope Park trying their hand at outdoor skills. They were all smiles on the bus ride back!
Green Living Class
On Saturday we hosted a Green Living class for 10 of our supporters. We had a lot of fun learning about the chemicals in conventional products, and how easy it is to make healthier alternatives. We whipped up batches of lotion, deodorant, hair spray and…
Successful Year-End Campaign
Thanks to everyone (including Karla) who helped us raise over $14,000 for Green Works and take advantage of the generous matching donation opportunity from Ryan and Heather Bresette! We're looking forward to a lot of new growth opportunities in 2017. Thank you for helping us kick off…
Looking for an Assistant Instructor
Green Works is looking for an assistant for its first year ECOS environmental education program. This is a paid contractor position.  Qualifications – an interest in environmental and sustainability issues; good organization and communication skills; ability to roll with and respond to the unexpected; agile with…
A Real-Life Water Lesson
The first semester of our ECOS environmental education program is focused on water. Before we get into the science of water and water quality, we establish students' understanding of water as a finite resource required by all living things and increasingly difficult to access by a…
Green Works awarded $1500 from Shawnee Mission East Junior Board!
Last winter Mary and Kate met with Shawnee Mission East students who were researching Green Works for a program called Junior Board. In the spring we were in attendance at the high school when four different groups of students gave presentations on their chosen nonprofit. The students presenting…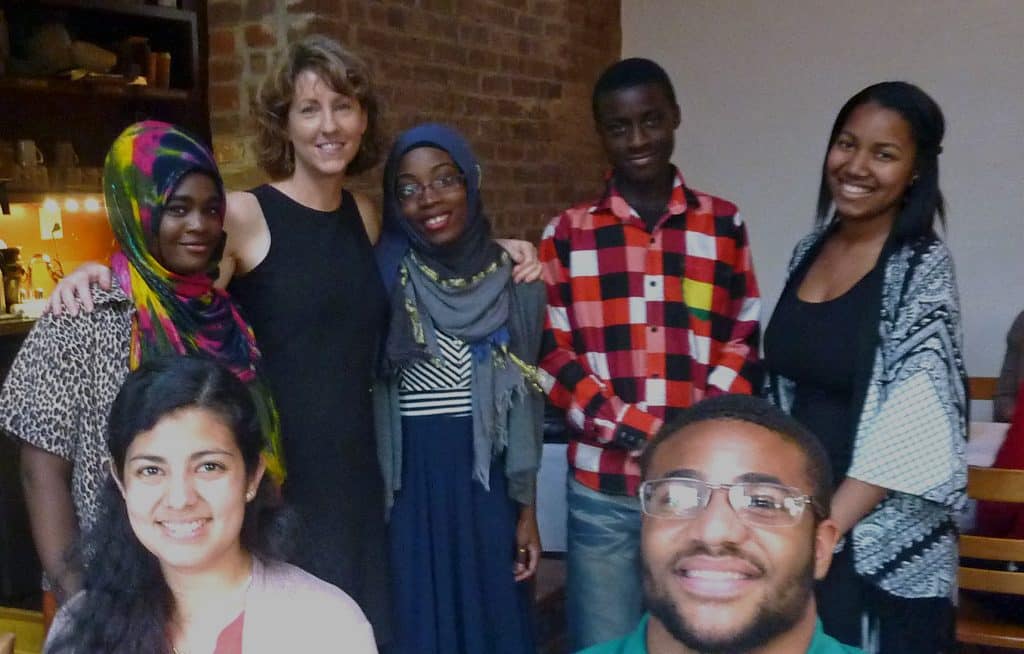 Recent Posts
Older Posts
View by Category