Icing on the cake – a green job!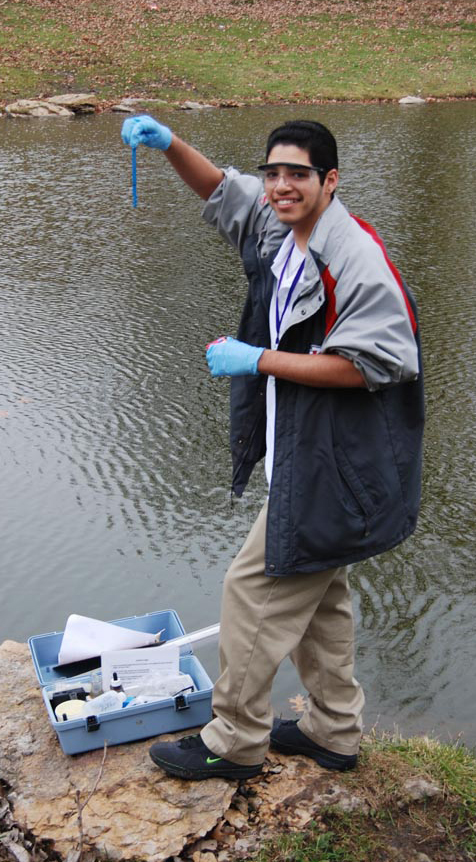 Last week we found out that one of our former students is working full-time at the Blue River Waste Water Treatment Plant. Mario was in our program in 2008 and 2009 and had an internship through Green Works at the treatment plant. What exciting news for us! Another student, Aeesha, is working part-time at the Discovery Center while she completes her training to be a pharmacy technician. Aeesha also connected with the Discovery Center staff through an internship provided by Green Works.
Students working in a job with a direct connection to the environment is an outcome that we hope for, but can't promise. After all, we are working with high school students and many of them already have an idea of what they want to do when they graduate. But we know we have an impact on our students that will carry over into whatever career they pursue. We know they improve their science literacy and we know that they change their behaviors towards the environment and influence their family and friends. And along the way, they make contacts with a lot of people who are willing to help.  
Our role is to help our students grow into independent, resilient, and accountable adults who are actively engaged in our community. Students who go on to pursue an environmental career are icing on the cake!
Older Posts
View by Category