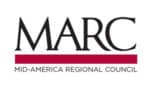 In 2019, with local government funding from KC Water - Water Quality Small Grant Program and Mid-America Regional Council (MARC) we launched a project entitled Mighty Missouri SOS. The purpose is to educate our community about water quality and conservation, while also giving our students an opportunity to design, market and sell products that have a connection to water.
You can help protect and conserve our water - follow the tips below:
Don't litter and if you see litter, pick it up. (If it's on the ground it will end up in our rivers.)
Drink tap water and avoid bottled water.
Avoid single-use plastics.
Plant natives and garden organically. Learn more.
Protect storm drains - only rain down the drain!
Substitute showers for baths, and shorten your showers.
You can support our students by purchasing one of our reusable water bottles (below). Scroll down to see the current products our students are helping produce, market and sell.
Check out Polly's Pop, made locally with water from the Missouri River.
Mighty Important Tote Bag
We've got a problem. Plastic bags are polluting our streams, rivers and oceans, including our own Missouri River. Say "no thanks" to the plastic bag and carry this reusable bag for all your purchases at grocery stores, farmer's markets, drug stores, book stores, or where ever you shop.
It's mighty important, not to mention these one-of-a-kind bags are mighty cute and mighty convenient.
We're working with Stitching Change to create these bags from used repurposed vinyl banner and material scraps. The next time you're at the Kemper Museum, stop by the store to see bags we've made from Kemper banners!
Mighty Important Water Bottle
Single-use plastic is polluting our streams, rivers and oceans, including our own Missouri River. Ditch the bottled water and fill up the coolest  reusable bottle in Kansas City with some of the highest-quality tap water in the country. All that courtesy of the Mighty Missouri and KCMO Water Services.
Buy a bottle and support our students! Just $29.95 includes shipping to a KC area address. (20.9 oz., stainless steel thermal bottle with copper vacuum insulation for cold and hot drinks). Then check out Find Tap to easily locate refill locations wherever you are. (Click on the photo to enlarge.)
Drink Local - Drink Tap!
Soap? What's so important about soap? Well, most soap is full of synthetic chemicals. We don't want those on our skin, and we certainly don't want them polluting our water. And that's what happens - right down the drain into our streams and rivers.
Keep it Clean - Keep it Natural
Mighty Effective Insect Repellent
That's right! Commercial insect repellents are full of synthetic chemicals. We don't want those on our skin, and we don't want them polluting our water. Whatever we spray on our skin eventually ends up in our water. So we designed this natural insect repellent called Shoo Juice. It's safe, effective and even moisturizing!
During the summer bug season, Shoo Juice is sold by our friends at Nature's Own Market.