Planting for Backyard Birds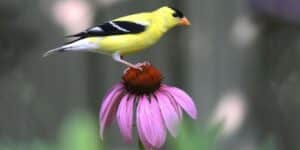 Join us on Saturday, March 30th from 4 – 5:30 for a fun session dedicated to our feathered friends! We'll learn about common backyard birds, how they live their lifecycles in our yards and how we can support them.
We'll be joined by special guests from Lakeside Nature Center – live birds of prey. You'll leave inspired and motivated. But get your tickets now – our birding events sell out! Proceeds benefit Green Works. Light refreshments served.
Guests:
Kimberly Hess, Lakeside Nature Center, Director
Don Arney, Burroughs Audubon, Birding Leader
Paula Diaz, Garden Nerd, Native Landscape Designer
Recent Posts
Older Posts
View by Category