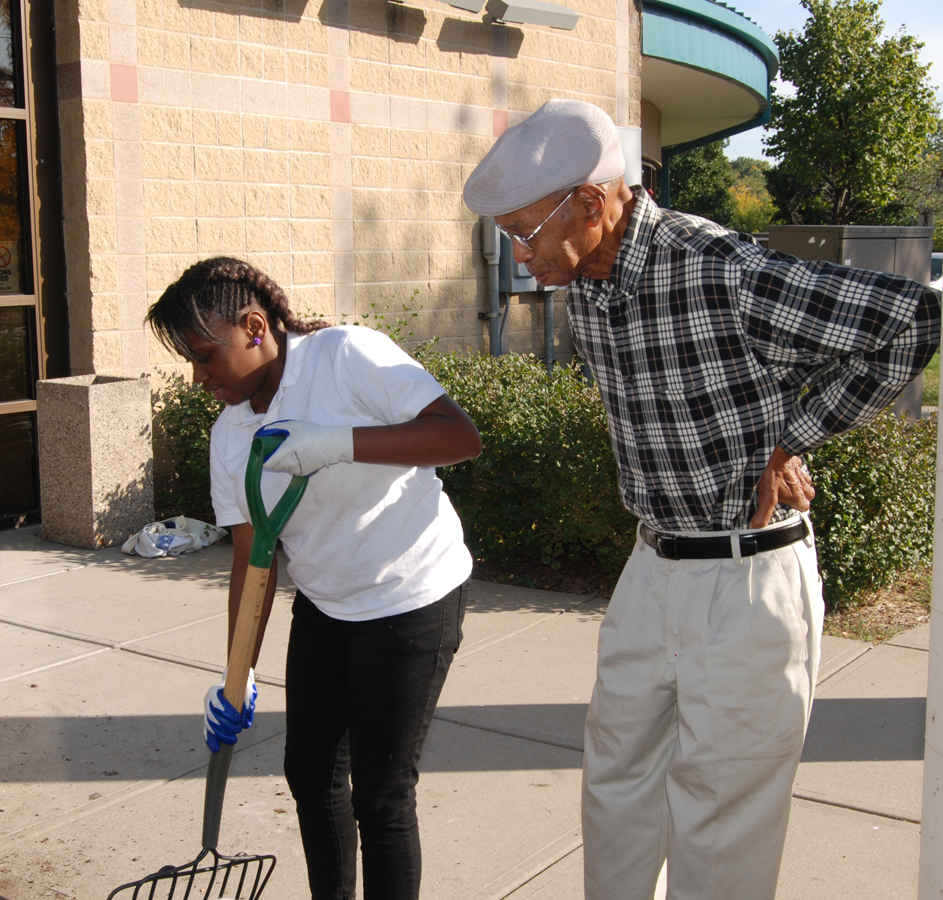 Students plant native flower bed at Brush Creek Community Center.
Our new class of ECOS students spent a gorgeous fall afternoon planting a bed of native plants at the Brush Creek Community Center. The bed, located next to the west entrance features Orange and Purple Coneflower, Asters, Prairie Drop Seed, Butterfly Milkweed, NJ Tea, Golden Current and Little Blue Stem.
Along with adding beauty to the center, the bed will function as an educational tool to showcase native plants.  During the planting several patrons came out to talk to the students and find out information on the plants.