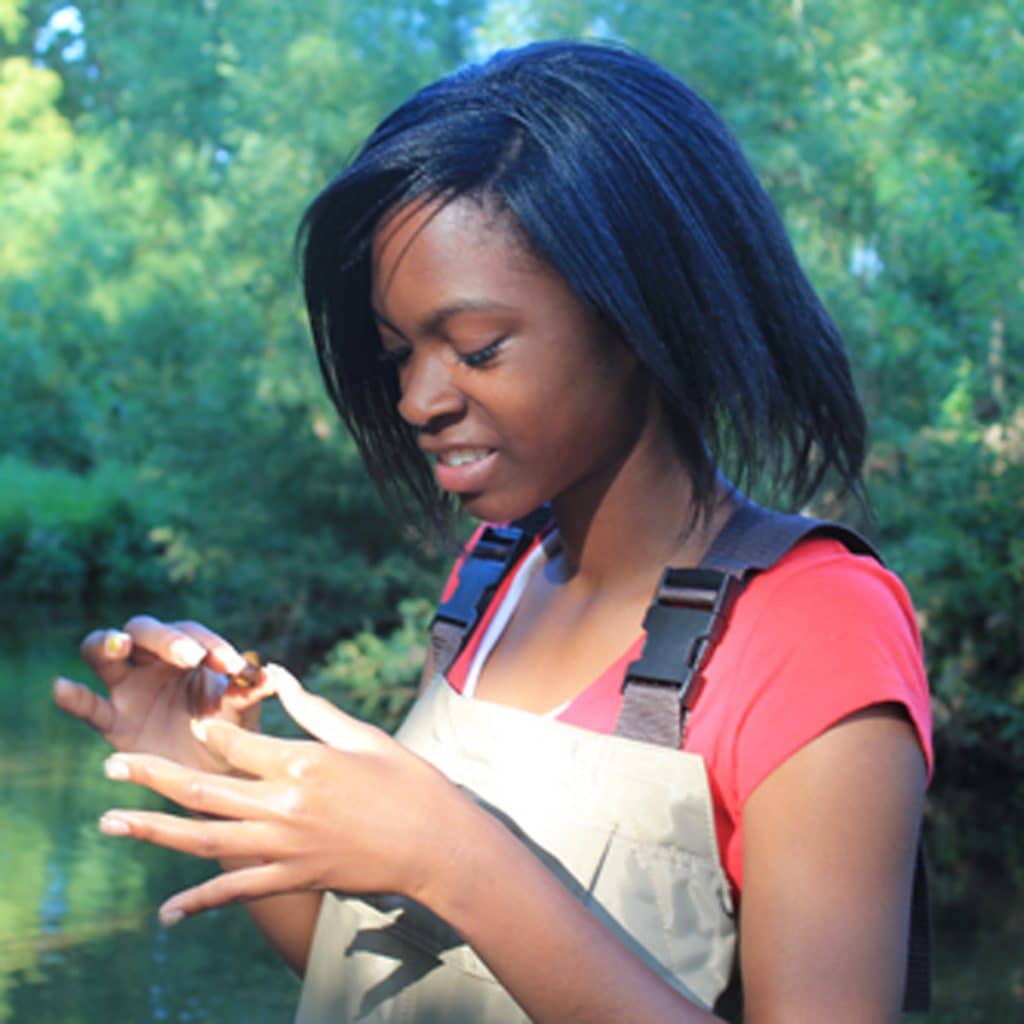 ECOS Outdoor Nature Discovery
The ECOS program for 4th - 10th graders includes field trips to urban parks, hikes, bird watching, identification of native trees and plants, water quality testing, solid waste and recycling projects, and a ride on the Missouri River. ECOS is offered on Saturdays during the school year at the Anita B. Gorman Discovery Center, 4750 Troost. We also take ECOS programs on the road to a variety of schools and community centers.
If you have a student in 4th - 10th grade interested in an ECOS program, complete the registration form at the bottom of this page.
If you are interested in bringing an ECOS lesson to your elementary or middle school students at an urban school or community center, send a note to Roberta@greenworkskc.org.
Green Works Lab - Mighty Missouri SOS Project
Our Workforce Social Enterprise program involves students taking part in an entrepreneurial curriculum, creating a simple business plan, and trying their hand at manufacturing several sustainable products. Students then design marketing materials and signage, and gain experience with customer service and sales by offering their products at local markets.
Currently, with local government funding from KCMO Water Services and MARC, our students are designing and manufacturing products that align with water quality and conservation. Read more about our Mighty Missouri SOS project.
Excelerate Workforce Development
Excelerate is our workforce development program for 11th and 12th grade students. Excelerate students learn and practice skills including problem solving and communication. They research careers, create career plans, write a resume and develop a LinkedIn profile. They part in practice interviews and job site visits, and every lesson includes sustainability at home and the workplace. The program takes place during the school year at our midtown classroom space.
Excelerate curriculum is informed by KC Rising's Common Sector Competencies, a set of skills, mindsets and knowledge students need in order to compete for regional jobs. KC Rising is a shared vision for regional prosperity that focuses on trade, people and ideas. Read more.
We have two formal Workforce Development program evaluations:
2018 Evaluation by Dr. Connie Campbell
2015 Evaluation by Dr. Alexis Petri
Summer Internships
Students who complete all Excelerate components earn a paid summer internship aligned with their career goals. Green Works staff arranges the internships and we raise the funds to cover the student stipends.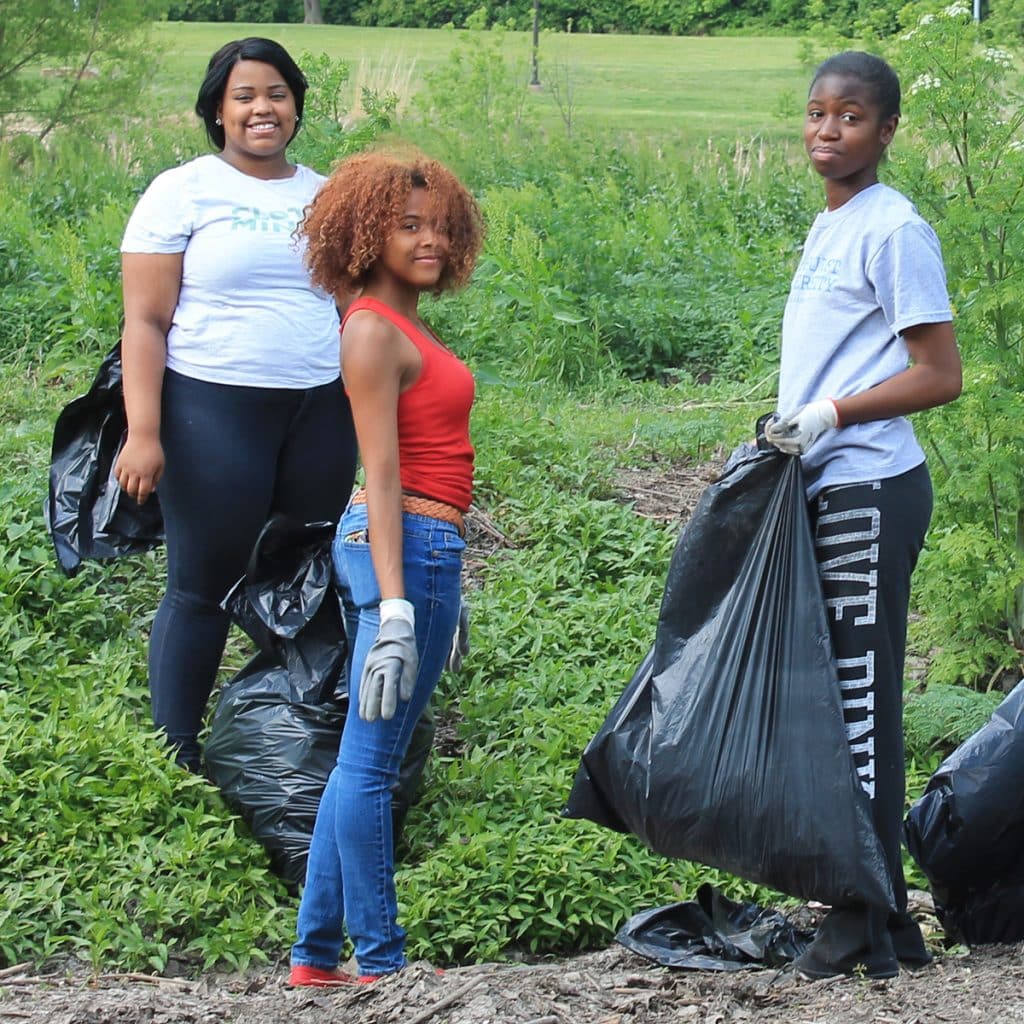 Green Ink Community Service
The Green Ink program was named by former Green Works students and the name represents leaving a green impression. During Green Ink sessions, students take part in a short environmental lesson, and then participate in a community service project aligned to the lesson. Green Ink is a bi-monthly program for high school students held during the school year on Saturdays and after school. The times and locations vary based on the projects.
Student Registration Form for ECOS
Our ECOS program is open to 4th - 10th grade students living in the neighborhoods served by the Kansas City Public Schools. Please complete the form below, indicating which program you are interested in. One of our staff will be in touch with you. Once your child's registration is complete, you will receive text message class reminders.