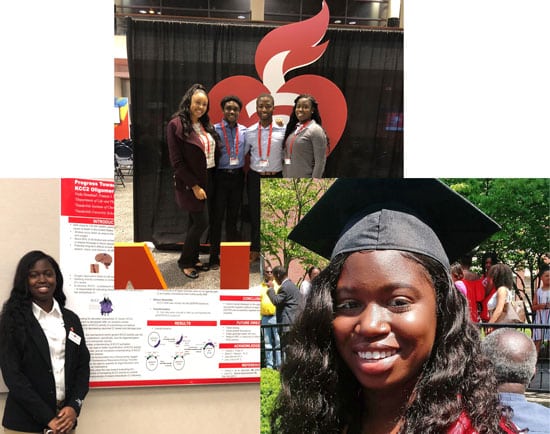 Viola recently graduated from Fisk University with a Bachelor of Arts in Biology. While at Fisk she participated in undergraduate research at Vanderbilt University in the pharmacology department. Viola is now enrolled at the University of Southern Indiana pursing a Master of Health Administration. During her time with Green Works we placed Viola at internships with the EPA, and with the KC Care Clinic. Viola is interested in health equity and studying the environmental factors that impact a patient's ability to manage and follow-up with recommended care. She plans on applying to medical school at UMKC and practicing emergency medicine in underserved areas of Kansas City.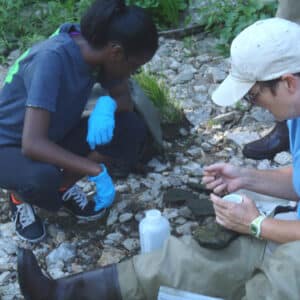 "My time with Green Works introduced me to necessary skills I still use today in terms of interviewing, networking, and decision making. The money management training provided useful information, tips and resources I needed as a college student away from home. Ultimately, the Green works program helped solidify my interest in the sciences, and allowed me to explore my options as well as broaden my view of what is possible for me. From my summer internship at the EPA to the classes on basic skills for success, the value of Green Works cannot be overstated. I am extremely thankful to Green Works for the opportunities provided to me throughout my high school career."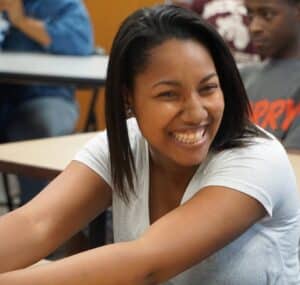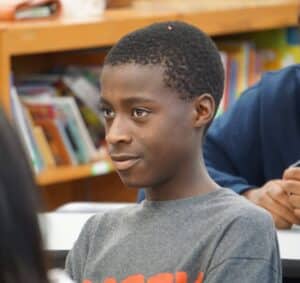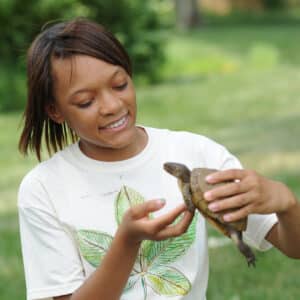 Catch Up With Some Other Former Students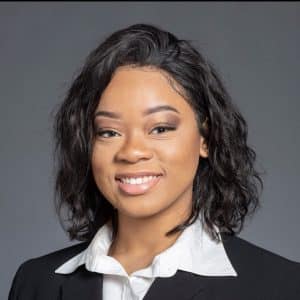 Gabrielle graduated from Paseo High School and is currently attending the University of Kansas studying Theatre. She is a dancer for Kansas City's professional basketball team. During her time with Green Works, Gabrielle had an internship working at KCPT to align with her interest in the arts.
"I remember those Saturdays ECOS sessions - every time I went I always learned something new about the environment and we always had an interesting activity to do. I met a lot of great people through Green Works and I broadened my thinking. It was truly a blessing to have been part of Green Works!."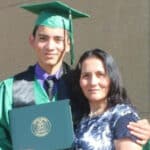 Jose participated in ECOS and Excelerate during his time at East High School and had a Green Works summer internship at Square One Studio. Jose graduated this May from East and is currently working for Bridging the Gap, helping to maintain some of the city green infrastructure plantings for the water department. Jose is enrolled at Penn Valley and then plans to transfer to the University of Central Missouri to study microbiology.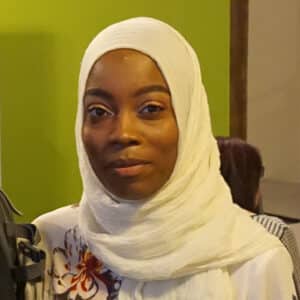 Batula graduated from East High School and  the University of Missouri - Kansas City with a degree in English. She now works as a guidance counselor at East High School, and is a major recruiting asset for our programs! During her time with Green Works, Batula had an internship at Hogan Middle School, helping with the summer tutoring program. Batula also serves as a student assistant for our Excelerate program.
"My involvement with Green Works has impacted my life in so many little ways. I am more conscious about my carbon footprint. I think before throwing away something that can be recycled or composted. Green Works has also connected me with people who are involved and interested in my growth and success. Kate has become part of my network and I am thankful and appreciative of all that she has done. Through Green Works I was able to learn more about the environment and all that we can do to make it better."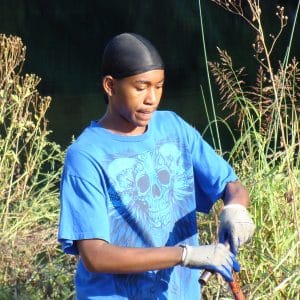 Jakevion graduated from Paseo High School. He is featured in a recycling video that our students completed for the Parks Department and he took part in our WaterWorks project with Bridging the Gap. Jakevion is currently employed by Sprint, working in sales.
"Through Green Works I learned to be financially responsible, to believe in myself and to pass on what I've learned to others. And I continue to take short showers!"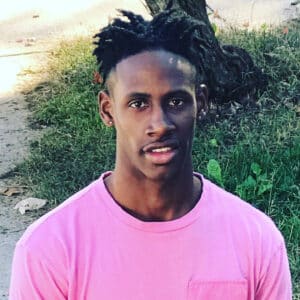 Keylen graduated in 2014 from Paseo High School and worked that summer at a Green Works internship at the Kansas City Zoo. One of Keylen's responsibilities was telling visitors all about the penguins! Keylen was featured in our 5 year anniversary video and helped produce the recycling video for the KCMO Parks Department. Keylen attended Penn Valley Community College and is now working as a route manager for a landscape company.
"Taking part in Green Works was the best decision I ever made. The classes and the internships prepared me for life after high school and helped form my mindset. Green Works changed my life. I wouldn't be where I am now without Green Works!"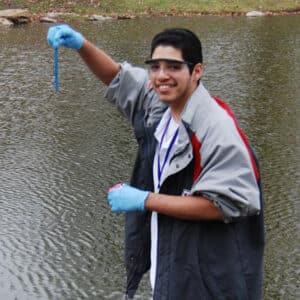 Mario is a former Green Works student who was honored by the state of Missouri for his environmental efforts during high school. During his time with Green Works, Mario had internships with KCMO Water Services, Habitat ReStore and KCMO Parks & Recreation. After he graduated, Mario's mentor helped him enroll at Penn Valley. After spending a few years working and taking classes, Mario called his internship supervisor from KCMO Water Services to ask about job opportunities. Mario now works at the Blue River treatment plant and has attained two wastewater licenses at the D&C levels.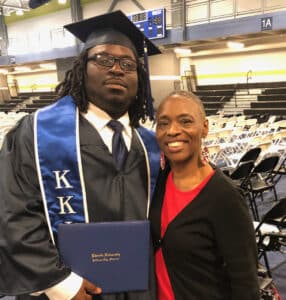 Ronald graduated in 2017 from Lincoln University with a degree in criminal justice. He is currently pursuing an MBA as well as working as a youth specialist for the Missouri Department of Social Services. During his time with Green Works Ronald had an internship with Stone Lion Puppet Theater, and had several job shadowing opportunities with Green Works board member and attorney, Amy Coopman and former board chair and attorney, Shomari Benton.
"Green Works provides an umbrella of tools, many students don't know they need until they are older. Looking back I can say without hesitation that Green Works gave me a number of tools for my success!"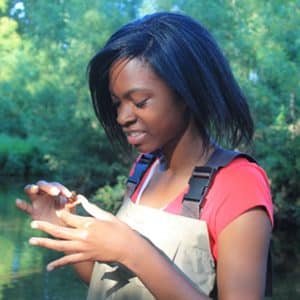 Jabria graduated from Paseo High School in 2013. Jabria was featured in our 5-year anniversary video talking about her summer internship at the EPA, and her goal to work for the environment. Jabria is currently attending the University of Central Missouri where she is a junior studying Environmental Management.
"Green Works gave me a voice I didn't know I had. I learned that my opinion mattered and that adults would actually listen. Through Green Works I figured out what I wanted to do for a career. Green Works made me want to get involved in helping make the world more green and to get others involved as well.  I made lifetime friendships with people I probably would have never known if it weren't for Green Works."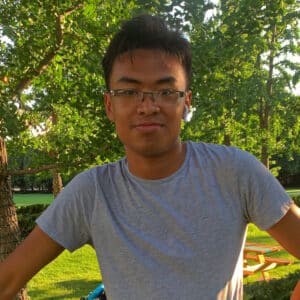 Trieu has been interested in science and the medical field as long as he can remember. He's a swimmer and a math whiz. During his time with Green Works, we placed Trieu in a summer internship at Samuel U. Rodgers Health Center where he worked with the medical staff. Trieu is now a sophomore at Missouri State University where he is studying chemistry.
"Green Works helped me envision something I didn't initially see - a clean Earth. I became involved in a large community of people who were interested in caring for this amazing and beautiful planet we live on."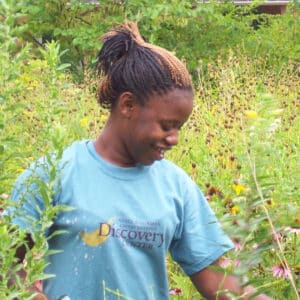 Jyra Hill joined Green Works in the fall of 2007, our first year of programming. The young woman with the brilliant wit and sassy attitude who was "scared that all plants were poisonous" by the end of the year had fallen in love with plants. She began enthusiastically planting trees and rain gardens, encouraging reluctant students to join in the fun.
During the summer of 2018 we arranged an internship for Jyra at the Discovery Center where she taught environmental children's classes and worked on the landscape crew. It was a great fit for her – Jyra loved the students and she now loved being outdoors. In fact Jyra would often get off the bus early so she could walk the last several blocks to the Discovery Center. Jyra loved to walk!
Jyra became a huge recycling advocate and participated in community education events with our friend Eco Elvis (Matt Riggs). Jyra and Matt developed a stand-up comedy routine joking back and forth with Jyra making everyone laugh with her funny family recycling stories. After the programs Jyra would hand out recycling bins, and answer questions. One day she gave her phone number to an elderly resident, telling him to call anytime if he needed guidance on what he could put into his bin.
On Friday, January 26th, 2018, Jyra was killed by a hit and run driver as she was walking in the crosswalk across 71 highway. We lost one of our brightest lights at Green Works. As our friend Matt said, "The world is a lesser place without her."
Jyra's short life wasn't easy and she faced disappointments. But she kept trying and she kept learning. She never ever felt sorry for herself, and she never lost hope that tomorrow would be better. Jyra would encourage all of us to honor her memory by sharing her message of hope, and her love of learning.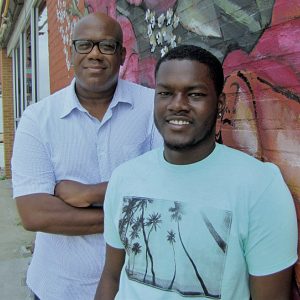 Lyndon graduated from Frontier School of Excellence, and is now attending the University of Missouri-Columbia and will graduate in May 2020. Lyndon is studying mechanical engineering and has a leadership position with the National Society of Black Engineers. During his time with Green Works, we placed Lyndon in internships at HNTB and Taliaferro & Browne. Last summer, Lyndon interned with Custom Engineering, and this summer he is working for the city of Overland Park.
"Green Works was a beacon of hope for me. Through the programs I began to believe in myself and my potential for success."
Queen graduated from Southwest High School where she was in the college preparatory program. Queen worked during the summer of 2013 at Lakeside Nature Center helping care for animals. During the summer of 2014, Queen spent two weeks at a Smith College program on sustainability. All the expenses were covered by Smith College alumnae who support Green Works. Queen recently graduated from the University of Denver with a degree in strategic communication after completing a study abroad program in Glasgow, Scotland. Queen is employed as a Regional Marketing Manager at Zenitel in Kansas City.
"To this day, I believe that my experiences with Green Works were paramount to my development as a student and as a young woman. Green Works taught me the importance of my actions and their impact on my local and global environments. This mindset has helped me to instinctively think "green" when developing marketing strategies which allows for my work to be more efficient, effective, valuable, and sustainable. In addition, Green Works helped to cement in me the importance of my role in changing and improving the world which continues to motivate me to perpetually lift up others while I rise."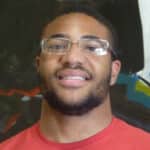 Vonzell graduated from Hogan Prep where he was the Valedictorian of his class. After two years at Penn Valley, Vonzell is now attending the University of Missouri - Kansas City majoring in communication and public speaking with a minor in psychology. Vonzell hopes to work in the field of criminal justice.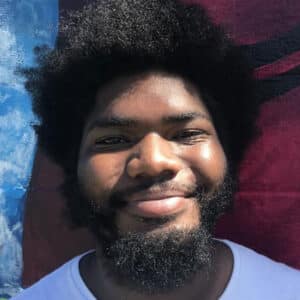 Felix graduated from Paseo High School and is now finishing up a degree at the Kansas City Art Institute. He spends his spare time creating art, including helping create a large mural in Topeka. His future plans include a career in documentary film-making.
"Green Works provided me with opportunities to make a difference in our community, while at the same time learning about the environment. It was a great start for my future and I will be forever grateful for the opportunity."